The Sony A7S III has been in the pipeline so long we've had five X-Men films since its predecessor, but Sony has now confirmed that a successor to the Sony Alpha A7S II is definitely coming soon.
And very soon too – Sony has announced a launch event for the A7S III, which will be taking place on July 28 at 10am EDT / 3pm BST (or midnight AEST on July 29).
The announcement confirms the new full-frame camera's name and when we'll see it make its public debut, but what exactly can we expect from the video-focused mirrorless shooter?
There are certainly plenty of rumors to go on, including talk of a brand new stacked sensor and an exciting viewfinder. We may have also been treated to our first leaked images of the camera (see the 'design' section below), which appear to confirm that it'll have a fully articulating screen.
Now rumored to have a 12MP sensor
Stacked design with integral memory rumored
Could possibly have a 61MP mode
Until recently, the Sony A7S III was expected to have a 15.36MP back-illuminated sensor with Quad Bayer design, but the latest rumors suggest it will instead be a 12MP affair.
While a slight resolution boost would have been welcome, the A7S III's priority is video quality and according to Sony Alpha Rumors the brand new sensor is expected to bring other features like faster readout speeds.
According to Sony Alpha Rumors, the A7S III will be able to shoot Full HD at 240fps and 4K at 120fps in 10-bit 4:2:2 internally. You'll also apparently be able to get it to shoot 4K/120p Raw over HDMI.
These rumors appear to put an end to suggestions that Sony might try and push the resolution up to 6K or 8K. After all, these would require sensor resolutions of 24MP and 33.1MP respectively.
On paper, this appears to put it a step behind the 8K-capable Canon EOS R5 and the 6K-capable Panasonic Lumix S1H, but it's possible Sony simply didn't think it was necessary in 2020 and has instead looked to refine the A7S III's 4K powers.
Sony a7S III | Hands-on Review
Sony A7S III: video features
Expect to see DCI 4K capture at 60p
4:2:2 10-bit internal recording
30min restriction lifted
Early rumors had the A7S III capable of shooting 4K video at up to 120fps, and that's been backed up by more recent speculation. If true, then it's twice the frame-rate we were initially expecting and twice the rate the Panasonic's S1H is currently capable of.
We're also expecting to see the A7S III record 4:2:2 10-bit internally as well. This was backed up by a remark in a DPReview interview from Kenji Tanaka, VP and Senior General Manager of Sony Imaging Business, where he revealed that the most requested features from A7S II owners had been 4K/60p and 10-bit 4:2:2.
Currently, the Sony A7S II can record UHD 4K video (not DCI 4K, which is slightly wider at 4,096 x 2,160 pixels), while it can only do this up to 30p. The A7S II is also only capable of 4:2:0 8-bit recording at 100Mbps internally (though it can record externally at 4:2:2 8-bit), while the likes of the Panasonic Lumix GH5S is able to record at 4:2:2 10-bit at up to 400Mbps.
Perhaps the most significant recent rumor, again picked up by Sony Alpha Rumors, is that the Sony A7S III apparently won't have any time recording limits in any video modes. If that's true, it would give Sony's camera a possible edge over the Canon EOS R5, which is limited to 30 minutes when recording 4K. That said, the latter can manage 8K/30p Raw shooting for up to 20 minutes, before overheating becomes an issue.
Interestingly, according to an earlier Sony Alpha Rumors story, Sony has been finalizing a new H.265-based professional codec. Known as XEVC, and a successor of XAVC, the new codec is rumored to include 12-bit 4K and 12-bit 8K 4:4:4 capabilities, while 1080p Full HD can be captured at 240fps and 10-bit.
Sony A7S III: design
Likely to use similar design to Sony A7R IV
Addition of a multi-selector joystick
Possible cooling vent on the rear
We may well have been treated to our first image of the Sony A7S III, courtesy of a leak from Sony Alpha Rumors.
The low-res images (below) shows a body that looks very similar to the Sony A7R IV, albeit with a fully articulating screen – which would be a big boon for those looking to make the A7S III double as a killer vlogging camera. In this regard, it's following the lead of the Sony ZV-1, which recently introduced a similar screen to Sony cameras.
Both the Sony A7S and A7S II have been designed around a 12.2MP full-frame sensor, and, assuming the A7S III's video output is capped at 4K, we expect the A7S III will offer something similar.
Cameras designed primarily to record 4K footage don't need to a higher-resolution sensor than this, and the whole point of the A7S line is have a sensor with large, light-hungry pixels at its heart, rather than be a resolution beast like the A7R models.
Sony imaging executive Kenji Tanaka recently told DP Review. "The 'S' originally stood for 'sensitivity' but now I think it should stand for 'supreme' in terms of image quality, and expression. It comes from having really big pixels. I think that many professionals and high-end users will enjoy the new camera."
That last point is an intriguing one – especially in light of the extraordinary Canon EOS R5, which is capable of 8K video via a rumored 44MP image sensor. Tanaka's stressing that the A7S III's sensor will have "really big pixels" suggests that we are again looking at a very modest resolution – perhaps not much, if any, greater than the 12.2MP of its predecessor.
Having fewer photosites (pixels) that are larger in size means that the sensor is more effective in low light situations – particularly if Sony employs the dual native ISO technology seen in the Panasonic GH5S, or Dual Gain Output featured in the Canon EOS C300 Mark III.
A lower pixel count would, however, likely preclude the Sony A7S III from 8K video capability, due to the lack of resolution. And indeed, when asked what the big requests had been from consumers, Tanaka alluded to 4K/60p rather than taking the opportunity to tease 8K.
2. DCI 4K and a wider range of frame rates
The A7S II only records 4K footage in the UHD 4K format, rather than in both DCI and UHD 4K options. It does so at 24p and 25p (or 30p in NTSC), and when shooting at higher frame rates for slow-motion footage (in Full HD), it's limited to 100/120p, with a 2.2x crop factor applied here too.
10bit recording and no time limit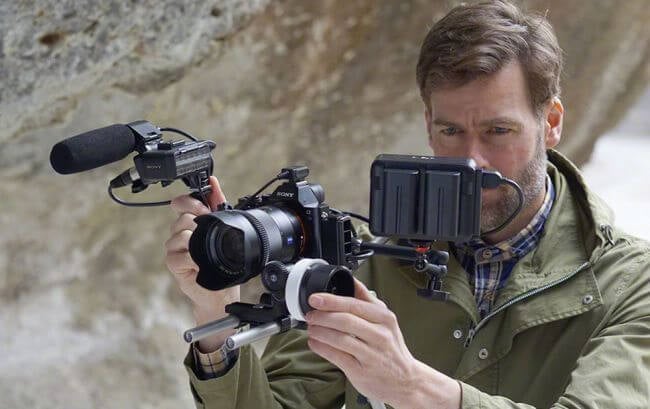 One area where the A7S II shows its age is with its bit rate – although even upon its release it was clear that some had hoped for more.
The A7S II is capable of 4:2:0 8-bit recording at a bit-rate of 100Mbps, and it can record for up to a second short of 30mins without interruption. 4:2:2 recording, which has twice the colour data as 4:2:0, is possible in an 8-bit format, although only externally through the HDMI port.
When you consider that more modern cameras can record 4:2:2 footage internally at a range of frame rates, and also capture 10-bit footage which gives you a better starting point for grading, this is one obvious area for improvement. It would also be good to see Sony lift the 30min restriction when recording video and offer unlimited recording.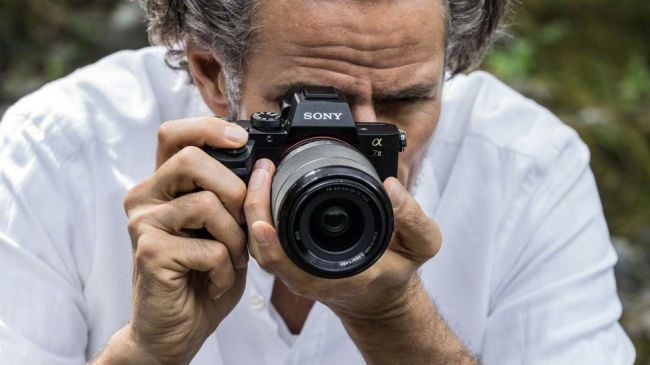 The A7S II's viewfinder has a great 0.78x magnification, and a respectable 2.36million dot resolution, but this is one area we expect to see changes made.Not only do Sony's most recent A9 and A7R III models incorporate a 3.69million-dot alternative with a 120fps refresh rate, but rival models like the Panasonic GH5 and its GH5S variant – and even the cheaper G9 – offer something very similar too.
Luckily, we've recently heard whispers from Sony Alpha Rumors that the Sony A7S III will have the 'world's best EVF' with 9.44 million dot resolution. In comparison, the upcoming Canon EOS R5 is said to only have a 5 million dot EVF.
5. Better, touch-sensitive LCD
Sony has taken a little longer than others to incorporate touchscreens into its APS-C and full-frame bodies, and this is one feature that was missed on the A7S II. Now that it's popped up on a number of newer Alpha cameras, however, we very much expect this will make its way to the A7S III.
We see no reason why Sony would drop the tilting mechanism that has featured on previous A7-series cameras, although the company is now using a newer 1.44million-dot panel in place of the 1.23million-dot one that featured on the A7S II, so we would expect this will make the cut too.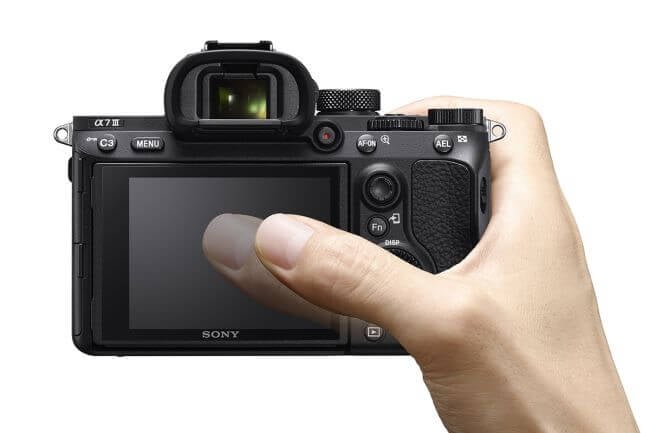 6. Better heat disposal
Much like the A7R II, many A7S II users noticed the camera's tendency to overheat when recording for prolonged periods of time. This would, very inconveniently, simply cause the camera to stop recording, so a revised internal design that would be better able to keep things cool is definitely something we would have expected to see in the upcoming Sony A7S III.
Fortunately, it appears Sony has listened to user concerns. According to Sony Alpha Rumors, the Sony A7S III will have a new kind of passive cooling system to avoid overheating. We assume that this means that there won't be a noisy cooling vent that could interfere with sound when recording video – and it should avoid the now-infamous Canon EOS R5 overheating issue.
7. Dual card slots with UHS-II support in both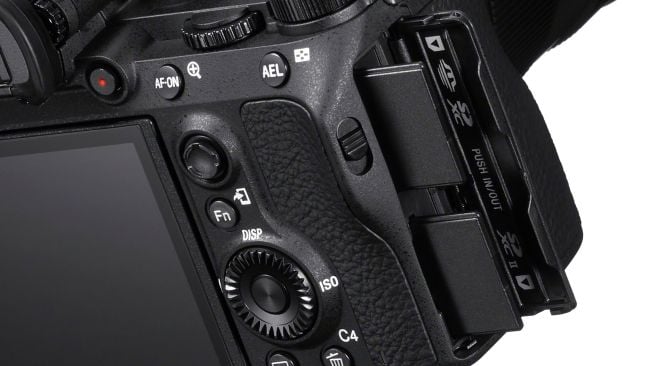 The current A7S II only offers a single card slot for SDHC/SDXC (and Sony's Memory Stick) media. It could be argued that a second card slot is less of a priority on such a camera than it is elsewhere, given the likelihood of many recordings being output straight through the camera's HDMI port to an external device.
Even so, as both the A7R III and A7 III have sported a dual-slot design, it would be odd to see the A7S III continue with just the one.
Another rumor, is that this will be the first camera to support the as-yet-unlaunched CFexpress Type A cards. These offer the speed of the CFexpress Type B cards that have been used on recent camera launches – but in a smaller form factor. As Sony also make CFexpress cards, this would turn this into a double launch for the camera, as they would need to introduce Type A cards at the same time.
8. Z-series battery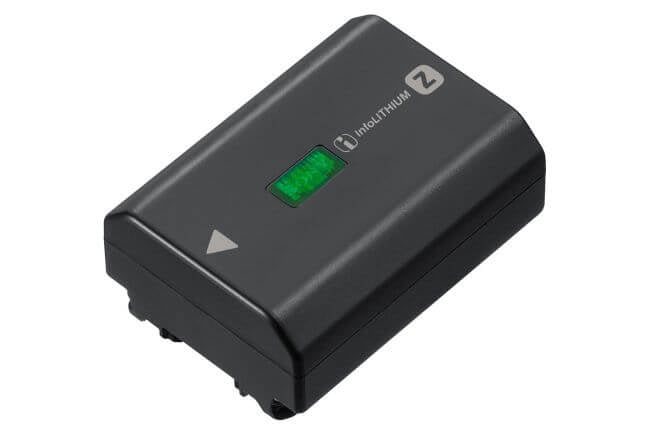 Traditionally, one of the main disadvantages of mirrorless cameras over DSLRs is that they offer a shorter battery life. Bodies designed to be portable mean physically small batteries, and a greater reliance on electronic viewfinder and LCD screens also drain a lot of juice.
Both the A7S and A7S II have been something of a letdown here, with a stated battery life of just 380 and 370 frames respectively, when using each camera's LCD screen. Battery life on the latter when using the EVF is even more disappointing, at just 310 frames per charge.
It's likely this will be different on the A7S III because of developments since those models were released. The use of a new Z-series cell inside more recent models has given battery life a considerable boost. The A7R III and A9, for example, whichg both make use of the battery, respectively offer around 530 and 480 shots per charge when using the EVF, and up to 650 if you stick to using each camera's LCD instead. The most recent A7 III model managed to increase this even further, with around 610 frames with the EVF and up to 710 with the LCD.
9. Upgraded focusing system
Sony has put a lot of work into the focusing systems of its most recent models, and we'd be very surprised if we didn't get some kind of boost here. Here's a quick look at what the A7S II and each A7-series camera released after that point has offered:
A7S II: 169 contrast-detect AF points
A7R III: 399 phase-detect and 425 contrast-detect AF points
A7 III (and A9): 693 phase-detect and 425 contrast-detect AF points
A hybrid system that combines both phase- and contrast-detect AF points is likely to star here. Given that the model is likely to be pricier than the A7 III, it would seem odd if Sony didn't gift the A7S III with the latest 693/425-point hybrid system, but sometimes there are technological reasons why an alternative needs to be used. Then again, even the A7R III's older system would be an improvement.
As the A7S models are partly intended for use in low light, we would expect to see at least the same -4EV rating for the AF working range as before, although it wouldn't be a surprise to see this increased even further down to -5EV. Other more recent Sony models typically only stretch to -3EV instead, but they are, of course, designed for different purposes. Panasonic's recent GH5S manages to deliver a working range down to -5EV, so it would be good to see Sony equal this.
10. Joystick
A joystick-type control has become a standard feature on many modern cameras, including the most recent Sony A7-series models. Although most cameras allow you to use this to navigate menus and zoom around images, this is principally used to adjust the focusing point. The A7S II lacked this feature, which made it more tricky to quickly shift this in a particular direction, so we'd expect the A7S III to match its siblings in having one designed into its rear plate.